Have you always wanted to learn how to make stunning cakes and other sweets to wow your friends and family? You can learn how to do just that in one of my cake decorating classes! Discover the best techniques, learn new skills, and gain confidence in cake making, all while exploring your creativity. My classes are designed to be fun, informative and delectable for participants of all skill levels. The best bit is that you get to eat whatever you create! You can book workshops for private sessions, group activities or even for children's parties.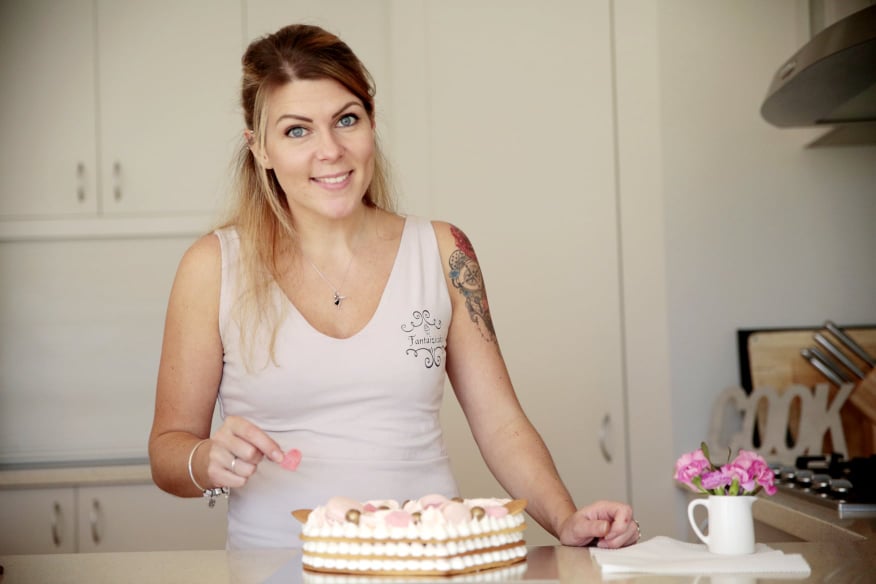 Upcoming group and
online classes available
I offer different types of courses to suit everyone!
I can come to you with everything needed or you can come visit me in Stirling.
If you are not local you can join one of my online courses, or book a Virtual Cake Consulting session tailored to your needs
I offer a flexible range of themes, duration times, and skills suited to all levels and ages.
Jump to :
inspiration gallery – contact form
What are you looking for?
Local face to face classes
● Children party
Give your kids a unique experience for their birthday that will stand out and be enjoyed by all the little guests celebrating with you.
For a minimum of 8 ppl (can be discussed)
– 1 hour (ex : 4 cupcakes, colourful piping & sprinkles) $39/ppl
– 2 hours ( cupcakes + fondant decorations, theme of you choice) $49/ppl
– 3 hours (includes baking or technical decorating) $59/ppl
● One on One Cake decorating Class
A private session with me is a completely customised experience where we focus on whatever skills you want to master.
From $80/hour for one person.
+ 60% per extra person.
(extra can be applied for use of specific material/ingredients)
● Group classes
Fun and flexible, these events are perfect to book with a bunch of friends, for a bridal shower, or as corporate team building exercises.
Can be organised in regional areas.
Notes :
– Extra fee for me to come to you with all the material needed : + $1/km
– Private cake decorating classes can sometime be held in my registered kitchen in Stirling 6021 WA.
– +40% surcharge on Sundays
From $80/h (Australian dollars)
Also suitable for international students or bakers, in English or French language.
● Cake Mentorship service
Helping you to achieve a difficult step of your cake making, or even a full design. I will be your virtual co-worker. Tell me where your struggle and I will come up with innovative ideas. Sending you recipes, tutorials, even some videos if needed. My aim is for you to succeed with your cake project.
Find some examples and feedback in this Instagram highlight.


● Visio course
Book a private class via zoom, we will make together the same cake, I will be teaching everything, send recipes beforehand, and you will recreate step by step the design of your choice. I will do my best to pass on you my knowledge even if you are on the other side of the world.
Feel free to browse this inspiration gallery from previous workshops, or to let me know your theme!